Gillis Company
A Smarter Way to Recurring Revenue
Faster, Safer, and More Cost Effective
Growth and Valuation Focused
The Gillis Company Advantage brings a successful global software entrepreneur's perspective to digital business transformation. We are committed to becoming our client's most important and trusted partner. We stand with our clients throughout the development and successful execution of their strategy. From Inspiration to Perspiration. Our job is to produce a powerful advantage and successful results for our clients.
We provide industry, business, and technology insight. A deep understanding of Microsoft's vision and global ecosystem of people, products, and technologies allow us to accelerate our client's digital business transformation journey. We apply Consumption Economics, Subscription Pricing, and Success Science techniques so our clients can offer their clients additional value and differentiation. We share the latest industrial chatbot, machine learning, and artificial intelligence innovations with our clients proving them with additional insights into their business. We provide the sage advise that can only come from people who have been there and done that. Our expertise includes: international expansion; creation of offshore global development and support centers; M&A; post merger integration; and personal transformation from entrepreneur to corporate intrapreneur. 
We Provide
Insight | Strategy | Execution | Governance
Have you and your customers lost sight of what differentiates you in the marketplace? Rediscover what differentiates you, what excites you and recapture your competitive advantage.
Work with proven people who have successfully transitioned from entrepreneur to corporate intrapreneur. People that have seized opportunities, overcome challenges, and achieved success for themselves and their teams across multiple business lifecycles. Transforming themselves and their companies from promising start-ups to industry leaders.
Digitized revenues are increasingly important across all industries. It is becoming hard to imagine a successful business without a strong and growing digital revenue strategy. Revenues from digitized products and channels now exceed 40% in traditionally low-tech industries like insurance, retail, and logistics and it is much  higher in many others.
Despite the growing importance of digital revenue, it is not well-understood and get surprisingly little attention from the C-suite. Companies pay a steep price for dismissing the importance of an integrated digital revenue strategy. They become increasingly vulnerability to tech-based disruption and are unable to meet their Customer's Expectations of high-quality applications across all platforms.
The Gillis Company helps business executives to achieve confidence and fluency articulating a compelling integrated digital revenue strategy and helps them to develop expertise and process in managing their organizations software and tech capabilities.
Roles We Play
Insight | Strategy | Execution | Governance
Industries We Serve
Insight | Strategy | Execution | Governance
About Us
Insight | Strategy | Execution | Governance
The Gillis Company was founded in 2017 with a vision of becoming our clients most important partner by helping them to succeed and achieve competitive advantage through customer-focused digital business transformation.
Led by Mike Gillis, we are a values-based entrepreneurial company with a passion for teaching, learning, and doing. We are a close-knit team that enjoys sharing our 30+ years of successful global entrepreneurial and intrapreneurial experience for the benefit of our clients.
We believe in the value of serving others. There is nothing more dignified or noble than serving others and that is why we chose to apply ourselves to service industries. We believe in the importance of aligning business and personal goals. We believe in the potential of each person and in their ability to continuously improve themselves. We believe that a customer experience can always be improved. And finally, we believe that nothing is impossible for a group of committed people that share a common belief system.
We have learned and teach organizations to: identify and execute on opportunity; develop strategic alliances; create differentiation and competitive advantage; inspire people with a sense of vision and purpose; and build relationships that transcend business and help each person to achieve their human potential.
Our Team
Insight | Strategy | Execution | Governance
Our executive team is absolutely obsessed with improving client experience. As industry veterans we understand the challenges facing our industry and we have dedicated ourselves to their improvement.
Our Secret Sauce
Insight | Strategy | Execution | Governance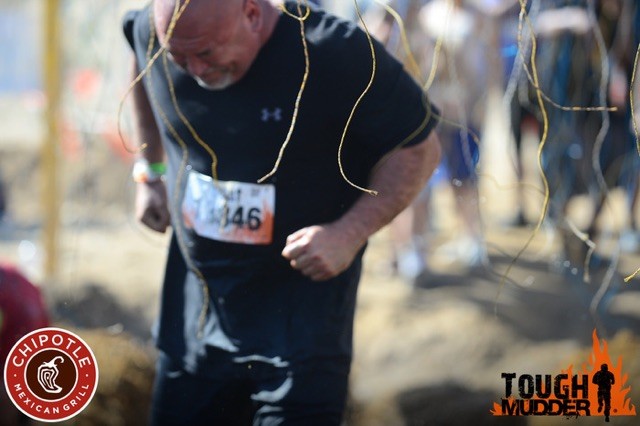 Thank you for your interest in our cause. All businesses big or small deserve the highest levels of client experience. We are proud to help our clients by sharing our experience, creativity, relationships, and our proven ability to execute. We are committed to developing successful clients that are delighted with the value they receive from our work.
I created the Gillis Company to share the value my experiences, passion, and creativity with people and companies that are doing important things. Thirty years of successful technology industry entrepreneurship- intrapreneurship and several complete business lifecycles have taught me valuable lessons. I really learned to align business and personal goals across complex organizations. With this technique, I have learned to: identify, qualify, and execute on emerging opportunities; develop strategic alliances; create differentiation and sustainable competitive advantage; recruit and retain the best talent by inspiring them with a sense of purpose; build lasting meaningful relationships, and very importantly – I learned how to create value. 
I want to use these skills to help good people and good companies to become even better, even bigger, and even more valuable. I want to help people create relationships and value that inspires pride and satisfaction for themselves and their families. Each of the businesses that Gillis Company works with are run by people that I personally admire and are doing things that I consider important. I will often invest in them.
Each member of the Gillis Company is exceptional and driven to achieve their human potential. They are also very nice people who share a common value system and that I would be proud to consider as friends. While growing up my dad used to tell me, 'the ultimate luxury in life is to choose the people you work with', I couldn't agree more. 
Mike Gillis, co-founder
Interview with Mike Gillis
Hi Mike. So what brings you back into business?
Gillis: Thank you. First off, I am happy to have a chance to share my ideas and passions with you. It is a passion for people, teaching and learning that makes me excited to get up in the morning. I have been around for a while and have really enjoyed exchanging ideas and problem solving with smart motivated people, and I find it especially enjoyable to exchange ideas with people from different backgrounds and cultures. I find that often the more diverse the backgrounds of the people are, the better the ideas become. There is also a certain dignity that can only be achieved through work and service to others. I think we all need to have a way to contribute to society and to each others lives.
Tell me a little about the kinds of problems you like solving?
I get really charged up about helping people and teams to achieve their potential. I think that as people come closer to achieving their potential, everyone benefits from the person, their families, their customers, and their employers. Really society at large benefits when people achieve their potential as professionals but also as human beings, as friends as family, you know in every aspect of their lives.
How can you tell when you or I mean the people and teams are succeeding and achieving their potential?
Well, you can feel it in your heart but you can also see signs. I think that when people are achieving they are engaged in their lives. It shows up both personally and professionally. They have often have happier relationships with more longevity. They do better work and have happier customers. They innovate a lot more and collaborate a lot better when they know that they are coming closer to their god-given potential. As a business, the businesses are usually more profitable and enjoyable.
What do you find most enjoyable about work?
My best times are when I get to see people enjoying the benefits of their success. That could be personal, like buying a home, getting married, going on a well-deserved vacation, or completing a degree. It can also be professional, like experiencing a 'go-live' or solving a challenging problem. Sometimes it is a little of both, like being able to take the afternoon off to watch your kids play… I am not discouraged by moments of struggle either. Everyone has them and they make the successes all that much more sweet.
What exactly is Gillis Company going to do?
Like always, we are going to 'serve our clients'. I believe that serving people is the most dignified and noble of things. Now more specifically, there is great opportunity to help traditional software + services businesses make the transformation to true cloud, subscription businesses. I have been studying and working on this challenge for a while and there is a lot to it both science and feel to getting it right. But there is a real opportunity to be a part of a great swing that will result in serving customers better.  Cloud computing finally making some older ideas practical. When I was growing up in the business, we thought and studied a lot about expert systems and natural language processing but the computing horsepower and the storage was all too expensive for commercial application. Now with cloud and new frameworks like Microsoft's Cognitive Intelligence, it is becoming commercially viable.
Can you give me an example?
Sure, eliminating forms-based applications with commercial chatbots that proactively reach out to you at exactly the right times or are there to respond to you when you need them. All in your ordinary communications style, often chat or could be speech. Imagine this, you are a professional service worker and you are assigned new work. You receive a chat telling you about the work. You chat back any questions that you have. If  you are distracted in the middle of your conversation, it doesn't mind. You can always pickup exactly where you left off. Say you are completing a task and you chat that your task is complete. Imagine a bot walking you through each step to properly close-out your work. And imagine that the bot gets smarter every time anyone uses it until it becomes a great predictor of potential problems. I think we all accept that some mistakes cannot be prevented but the ones that keep you up at night are the ones you made but they were preventable. This is fascinating, if these bots could really learn to prevent the preventable mistake….